Amy Jewell, Salon Owner & Cosmetologist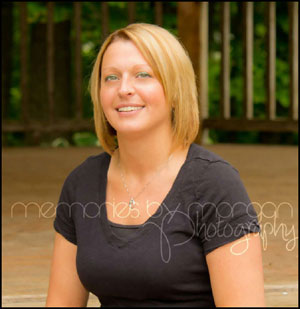 Amy has been a hairstylist since 1999. She specializes in hair color and haircutting. She uses Chromastics color: it's a pure pigment color line that is top of the line. She does many different coloring techniques. She has done many advanced haircutting classes. It's always great to introduce new techniques to your clients, they love it as much as she does. Haircuts with texture and point cutting, razoring are a great way to give your clients that hair style they've been looking for. Amy also does facial and body waxing, up do's and make-up. Amy truly loves her profession and making her clients look and feel great.
Kathy LeBrun, Cosmetologist/Manager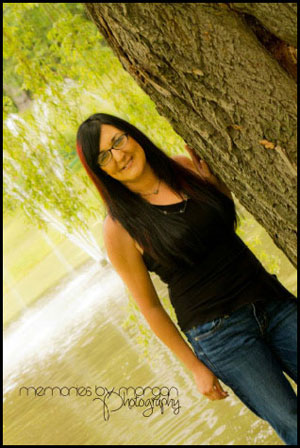 Kathy graduated from Maine State Academy of Hair design in 1992.  She specializes in razor cuts, point cutting, color, corrective color, texterizing and precision cuts.  She also took advanced hair coloring & haircutting, razor cutting classes and skin & facial classes from 1997-2001.  Whether you want a wash and go style or one you can work with.  For those of you who want to add a splash of color to you hair, Kathy uses Pravana Vivids.  You can add pink, purple, red, orange or we can mix to make a color just for you.  Kathy also does ear piercing, facial waxing, up do's, men's cuts, scalp massages and relaxers, make-up and skin care.
Beth Bradford, Cosmetologist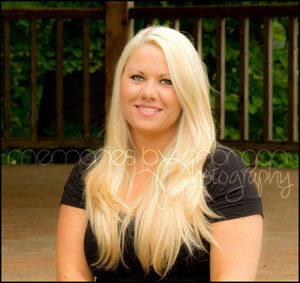 Beth graduated from Headhunter Spa Tech Institute in 2004.  She was also an Educator for Paul Mitchell from 2005 - 2007.  Beth specializes in Foiling, gray coverage and make up.  With color and style, Beth can accentuate a facial feature, a new style for your personality.  She also does hair cutting, facial & leg waxing, perms and men's hair cuts.
Erika Hamar, Cosmetologist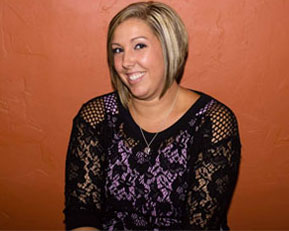 I graduated from Capilo School of Hair Design in 2008. I have 8 years experience and still love what I do everyday. I worked in Hawaii for a year when I lived there. I am really excited to use the techniques and styles that I learned over there back in Maine. I enjoy doing up-do's, texturized cutting and color. I have many years experience with military haircuts, and really enjoy men's cuts. I also do facial waxing and make-up.
Amy Magoon, Massage Therapist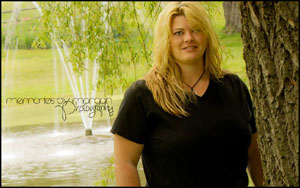 Amy graduated from Fuller Circles School for Massage Therapy in June 2003.  She is a licensed massage therapist who has been working since she graduated in 2003.  Amy really loves what she does!  It makes her feel good to know that she is making you feel Great with a massage.  Her specialty is to find the trigger points and deep tissue massages.
Missy McDonald, Nail Technician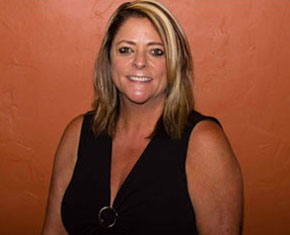 I graduated from Capilo Institute in April 2011. I'm a licensed nail tech that offers manicures, pedicures, shellac and paraffin wax treatments. I believe in totally pampering my clients, and have been told I give the "best" pedicures! I'm always very excited to provide exceptional service and strive to give my all to every client.
---
10 Silver Street Skowhegan, Maine 04976 * 207-858-4848 * PureHairstyling@yahoo.com
Hosted by: Your Designs Unlimited